Tranquility By The Sea Campground
office 902-963-2852

odeh 902-5791441
Come stay with us as part of your PEI vacation. Located 3 km from the heart of Cavendish and North Rustico.
Beaches, golfing, amusment parks, historical sites ,deep sea fishing, resturants and Cavendish Beach National Park are just minutes away.
Nestle amongst trees we have full service sites, tenting areas, and 3 fully equipped cottage like suites with private decks and now add 2019 1 bedroom Cottage.
Happy Camping, your PEI vacation starts here!
**** New this year our new cottage fully equipped, as well new campsites!
Give us a call or email to book your reservation now.
We are located at 132 Cape Rd , North Rustico, PE and is between Cavendish and North Rustico.
Practically bordering on the Prince Edward Island National Park, The property is conveniently located in the center of the the Island so it is no more than two hours from the resort to either tip of the Island.
Awesome hiking and biking in the PEI National Park and a 10 minute drive to Green Gables House and the new Watermark Theater.
Lots of attractions for children at Shining Waters Family Fun Park and Sandspit Amusement Park.
5-45 minutes from some of the best golf course in the country. 5 minutes to all kinds of restaurants, great seafood like New Glasgow Lobster Suppers, fine dining at The Pearl and Olde Glasgow Mill, and the Dunes. Great fun Deep Sea Fishing.
30 minutes to our capital city of Charlottetown or to Victoria by the Sea both having some of the best theater in Canada.
Cottage Like Suites
A fully equipped kitchen suite.
Queen size bed, plus a pull out couch.

3 piece bath / toiletries


Flat screen TV and DVD player

Satellite

Electric heat

Air Conditioning

Telephone

Private deck with BBQ

Free Wifi

Pool

1 Bedroom Cottage
A fully equipped kitchen
Queen size bed, plus a pull out couch.
3 piece bath / toiletries
Flat screen TV and DVD player
Satellite
Electric heat
Air Conditioning
Telephone
Private deck with BBQ
Free Wifi
Pool
Dishwasher

PRICING

Regular Season Pricing:
June 30th-September 1st
Cottage like suites $ 150 plus tax
Sunday - Thursday
$160 plus tax Friday & Saturday
Cottage $195 plus tax
Off Season Pricing:
May 24 - June 30th Starting at $120
September 2nd - October 24th Starting at $90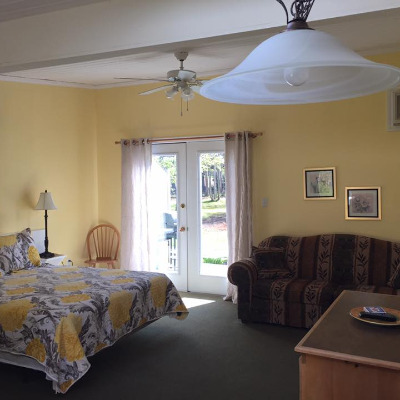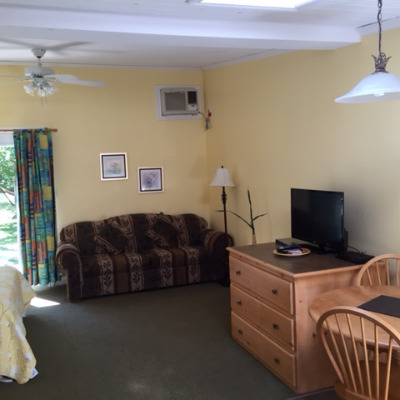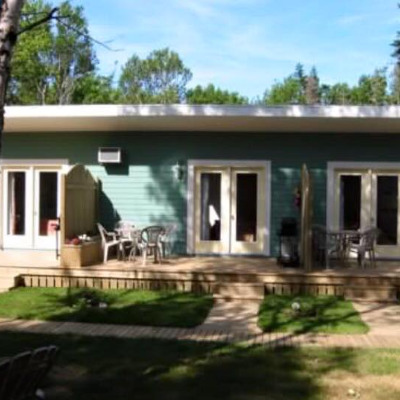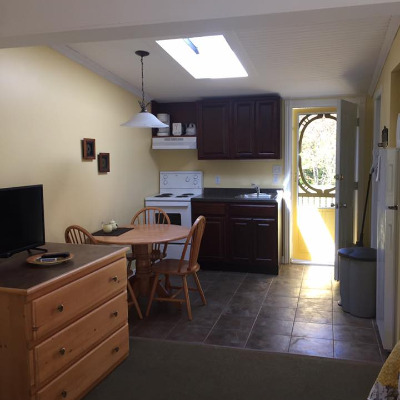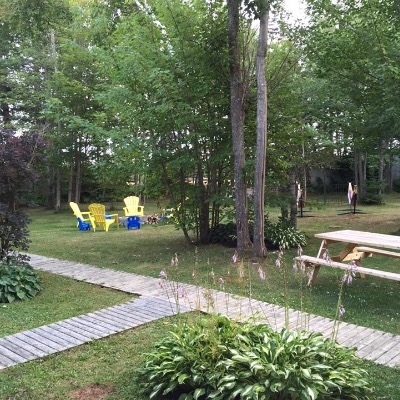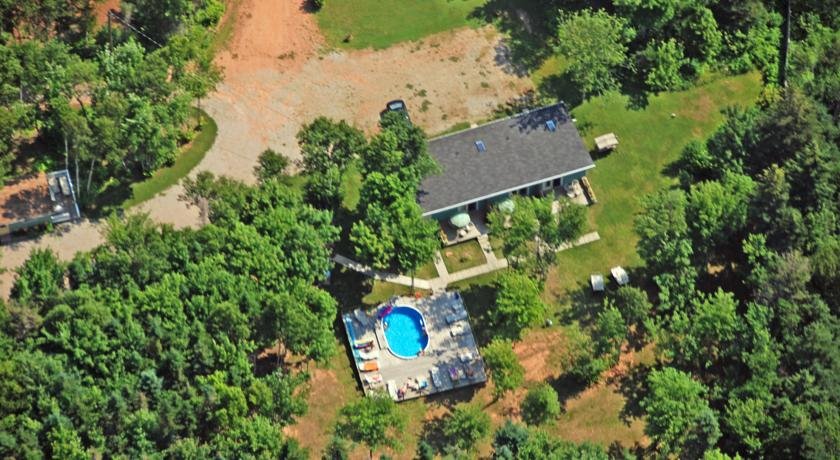 CAMPING

Off Season Only $25!!
September 2- closing

3 way sites (30 amp)
Wooded sites
Pull thru sites(50 amp)

Spacious clean washrooms with hot showers
Laundry
Rec room
Free Wifi
Pool
Playground
Check in 12 Pm
Fire Pits (each site)
Wood for sale at office

Group Tenting




Pet Friendly





PRICING:
Service Site: $46.50 tax in
Un-serviced Site: $34.50 tax in
7th night free
CBMF rates are a premium rate with a min of 3 night stay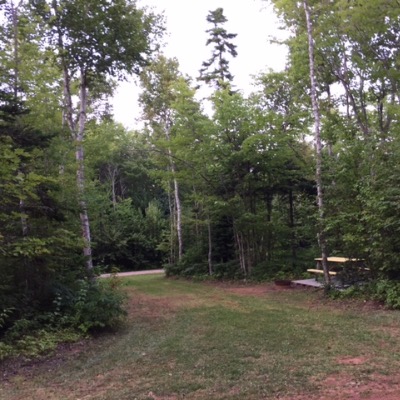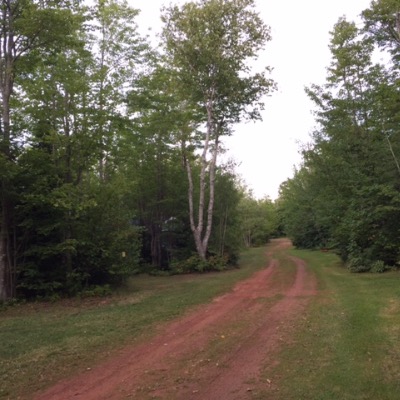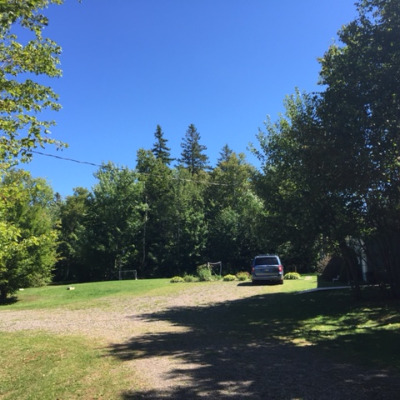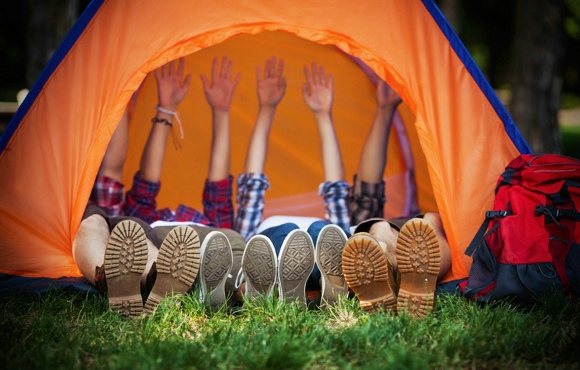 Management reserves the right to refuse admittance to any person and to request anyone already admitted to leave for conduct, which in respect of a family campground.

In case of expulsion, no payments received by management will be refunded.

As a family atmosphere resort, you are asked to keep this in mind at all times.

Alcoholic beverages are permitted with in campsites, rental units, picnic areas, please use common sense and moderation.

Glass containers (bottles) are not permitted by the pool.

Daily Check in is 3 pm Suites,12 pm Camping and check out is at 12PM.

There are plants, trees, birds and wildlife to observe. Please enjoy the nature. Feel privileged to view but do not destroy.

No fires are permitted unless in fire pits provided.

While attempting sincerely to make everyone's stay a pleasant one, we are not responsible for loss, theft or damage to guest belongings.

We are also not responsible for any personal injuries however caused.

Everyone is emphatically requested to refrain from littering the grounds with pop/ beer cans, bottles, cigarette butts and scrap paper, etc. There are containers provided throughout the property.

Children are the responsibility of their parents at all times.

The suites are a smoke free environment. There will be a $200 charge if this rule is broken.

Pets need to be under control at all times. Please pick up after pets and dispose properly
Cavendish Music Festival 2018

Luke Bryan is coming to the 2018 Cavendish Beach Music Festival for our 10th Anniversary celebration!
Get ready for the hottest weekend of the summer at #CBMF2018
PEI Tourism

Come Play on our Island!!
CONTACT US
Fill out the form for inquiry's related to camping.
You can also book on Airbnb, Canada Stays, Or find us on Booking.com
Or Call 9029632852